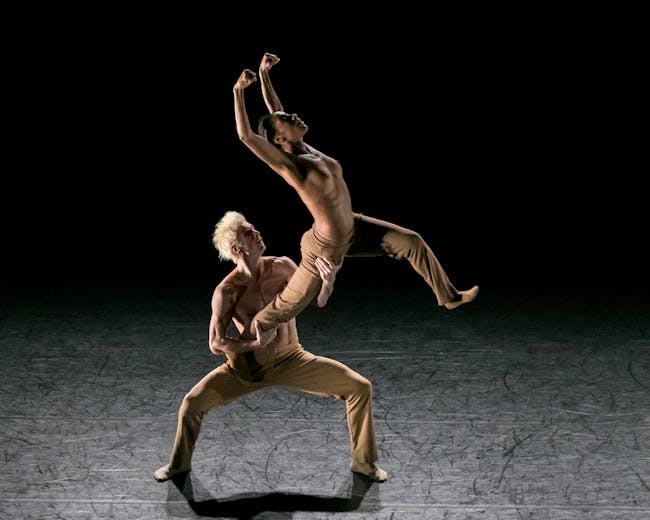 JCTC Voices International Theatre Festival
Black and White by Manuel Vignoulle (France & USA)
Jersey City Theater Center presents "Black and White" by Manuel Vignoulle as part of the 2020 Voices International Theatre Festival.
Manuel Vignoulle – M/motions (USA-FRANCE) – "Black and White," a new work by Manuel Vignoulle, whose project-based company is based in New York. Winner of two Grand Prize Awards Palm Desert Dance Festival and the 2019 KoDaFe Dance Competition.
Manuel Vignoulle, French award-winning choreographer, is the artistic director of Manuel Vignoulle - M/motions, a project-based company in New York.
He studied at The Conservatoire National Supérieur de Danse de Paris and worked as a dancer at Cedar Lake Contemporary Ballet (New York) and at Geneva Ballet (Switzerland).
His work, toured in France, Switzerland, Germany, Mexico, Brazil, USA, and performed in many festivals and galas, has also been commissioned by Ailey II, Whim W'him, Makers Dance Company, Satellite Collective, 10 Hairy Legs, DanceWorks Chicago, Jeune Ballet Européen, Periapsis Music & Dance, A.Corona Performing Works, Peridance Contemporary Dance Company, among others.
Manuel is the recipient of 2 Grand Prize Awards at Palm Desert Choreography Festival, for 2 consecutive years in 2017 and 2018. He also won the KoDaFe in NYC 2019 Dance Competition.
To see more of his work visit www.manuelvignoulle.com