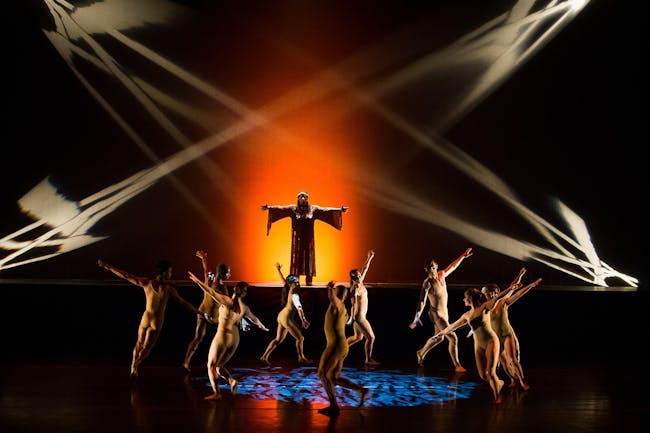 JCTC Voices International Theatre Festival
Dance/Stories by Carolyn Dorfman Dance (USA)
Jersey City Theater Center presents "DANCE/STORIES" by Carolyn Dorfman Dance as part of the 2020 Voices International Theatre Festival.
Carolyn Dorfman Dance
Dance/Stories Description
Enter the timeless world of DANCE/STORIES, with Carolyn Dorfman Dance and the incomparable storyteller, narrator, and librettist Charlotte Blake Alston. With a commissioned score by jazz composer Horacee Arnold, Dance/Stories is an enchanting interdisciplinary collaboration featuring a selection of folk tales and authentic stories from around the world. Interweaving thought provoking choreography with the power of the spoken word, Dorfman magically turns to the earth's oldest art form – storytelling- into a moving tapestry that "bathes the senses and the soul". Following the performance, join Carolyn Dorfman for a discussion about her work.
CAROLYN DORFMAN, choreographer and founding Artistic Director Carolyn Dorfman Dance (CDD) is known as a creator of evocative dances that reflect her concerns about the human condition. She is interested in creating "worlds" into which the audience can enter. Hailed as the consummate storyteller, Dorfman, a child of Holocaust survivors, has also created a celebrated body of work that honors her Jewish legacy, its trials and triumphs, its treasured uniqueness and, most importantly, its universal connections. Her interdisciplinary and intercultural approach on the stage and in the community explores the rich tapestry of human experience, tradition, and stories.