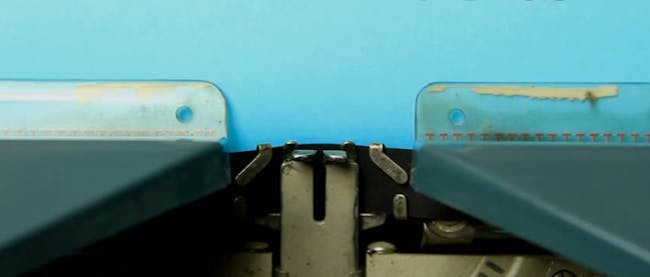 JCTC Voices International Theatre Festival
Diving Deep Into Group Critical (Process for Drafts of a Play) by NJCU
Jersey City Theater Center and NJCU presents workshop "Diving Deep Into Group Critical."
Stephanie Chaiken, Director of the NJCU Center for the Arts, moderates a panel and workshop with Benjamin V. Marshall and Julie Weinberg of the 9th Floor Playwrights Collective, andMarc Dalio, NJCU - Area Coordinator of Musical Theatre Studies & Professor of Voice.
This panel and workshop will teach about structure for criticism from multiple perspectives when you have a draft of a new play -- and how to work with a group for feedback to lead you to a next draft.
Bios:
Marc Dalio, NJCU - Area Coordinator of Musical Theatre Studies & Professor of Voice:
Marc G. Dalio's award winning stage credits include: Gaston and Beast, in the Broadway National Tour and German Permiere's of Disney's Beauty and the Beast, Broadway National Tour of Les Miserables (Marius), International Company of Miss Saigon (Chris) Regional leading roles in Songs for a New World, South Pacific, Romance Romance, I Love You, You're Perfect, Now Change, Aida, And the World Goes Round, Miss Saigon, the American Premiere of Metropolis, West Side Story, Disney's Beauty and the Beast, Pippin, South Pacific, Noises Off,and Joseph and the Amazing Technicolor Dreamcoat. Most recently, Marc was seen as Father in the critically acclaimed Children of Eden with the New Jersey City University. Marc's voice can be heard on the Original German Cast Recording of Disney's Beauty and the Beast as Gaston, Imagination Productions' Godspell as Judas, as well as Send Me an Angel by DJ Cosmos/ Mythos, Angel Falls by Ayla, Always Running by the Euphonics and A Wish for Christmas, a CD benefiting the Make a Wish Foundation. He is also the lead singer/ piano man for New York State of Mind - The Music of Billy Joel (facebook.newyorkstateofmindband)
Benjamin V. Marshall's plays include Absolutions and Paradise, Boom Box, Buenas Smooches Piscataway NJ, Carlos and LaVonne, Corn Bread with Raisins and Almonds, Five Husbands, Henry's Bridge, Boom Box, Carlos and LaVonne, Dad's Vision, Galilee House, A Goat on the Balcony, Purchasing Power, The Red Train Café, and Homestar. His work has been performed and developed at the HBO New Writers Workshop, WBEZ Chicago Public Radio, Theatre for the New City in NYC, Luna Stage, Playwrights Theatre of New Jersey, Interact Theatre in Philadelphia, The Warner's International Playwrights, The Berrie Center, The National Playwrights Symposium at Cape May and the Kennedy Center. Most recently, his newest plays, Incident at Willow Creek was awarded the Bauer -Boucher award from Kean University, and a reading of Five Husbands was presented as part of the city of Plainfield's Gay Pride Celebration.
Other honors include fellowships from the Geraldine R. Dodge Foundation, Helene Wurlitzer Foundation, Victor Bumbalo/ Robert Chesley Foundation, VA Center for the Creative Arts, the NEH and four playwriting fellowships from NJSCA. A member of the Dramatists Guild, The Playwrights Center in Minneapolis and the 9th Floor in NYC, Ben earned a BA from Kean University and an MFA in Creative Writing from UMASS in Amherst, after studying playwriting at Hunter University. As Associate Professor at Middlesex County College in NJ, he specializes in African American Literature, Creative Writing and Playwriting. The school recently awarded him their scholar of the year award for his creative work.
Julie Weinberg - is a 9th Floor playwright and screenwriter living in NYC. Julie's plays include Bad Daughter, Face it or the Transmogrification of Eliza Kline, and Starring America. Among her numerous short plays are The Eleven O'Clock Number, The Teller's Tale, Free Association and Fault. Julie's work has been produced and/or developed by The Actors Studio, ATHE, The Warner Theater Festival, Ramapo College New Plays Festival, Brooklyn's Gallery Players and Spokane's KYRS Radio. Bad Daughter was presented at the Actors Studio Annual Playwrights/Directors Festival of New Plays.
Julie's comedy, Is It Cold In Here?, is the 2019 short play winner of the Bridge Initiative's Bechdel Test 2.0. Her play, You're Not The Type, was part of the Five by Ferber Festival at New Jersey Repertory in 2018. In 2017 Julie received the Kennedy Center's Mark Twain Prize for Comic Playwriting for Bad Daughter. In both 2014 and 2015 she was a Kennedy Center ACTF finalist in both the ten minute play category with The Eleven O'Clock Number and for her one-act play, Fault. Her play F2F appeared in the Singapore Short and Sweet Festival. For the screen, Julie wrote Me and Tess, featured as part of Harvardwood's 2011 Pilot Season Survival Guide. She is a co-writer of Deserter, a feature film directed by Martin Huberty and starring Tom Hardy. Before becoming a playwright, Julie performed as an actress and singer in NY and around the country. She is a graduate of Lesley University's MFA Program in Writing for Stage and Screen, was a Guest Artist at the Kennedy Center Summer Playwriting Intensive and is a member of the Dramatists Guild of America.