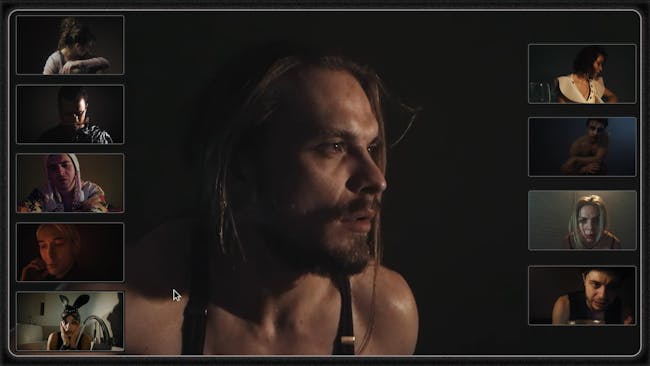 JCTC Voices International Theatre Festival
Feast During The Plague by Roman Victyuk Theatre (Russia)
JCTC presents "Feast During The Plague" by Roman Victyuk Theatre as part of the 2020 Voices International Theatre Festival.
Talk-Back after the screening of "Feast During The Plague" with Nevedrov, a director, and Bozin, a lead actor, who plays Priest.
Annotation
On June 5 on the eve of Alexander Pushkin's birthday the premiere of the screenlife play "Feast During The Plague" based on one of the small tragedies of the great Russian poet took place on all the Moscow Roman Viktyuk Theater's resources. Diseases come and go, but art... it is looking for new forms of interaction with audience in these rather unusual conditions for live theater. The entire performance — from idea to post-production — was created in self-isolation.
Screenlife is a new format and a new genre for Russian theater; and this is a full-fledged online performance, the story of which is told through the communication of characters in a messenger, in a specially created social network.
New conditions, new epidemics dictate new forms and genres. What do they have in common with a theater? Theater is a beautiful, magical convention; an existence of artist in space of theater, space of game, is determined by this convention. Social networks are also a convention, a game in which we can agree on rules with each other, believe in them, and follow them. Igor Nevedrov transfers the space of theatrical play to social networks, an existence of which follows other laws.
The cast includes Honored artist of Russia Dmitry Bozin, Stanislav Motyrev, Anna Podsvirova, Anton Danilenko, Maria Matto, Ivan Ivanovich, Dmitry Golubev, Vladimir Belostotsky, and others.