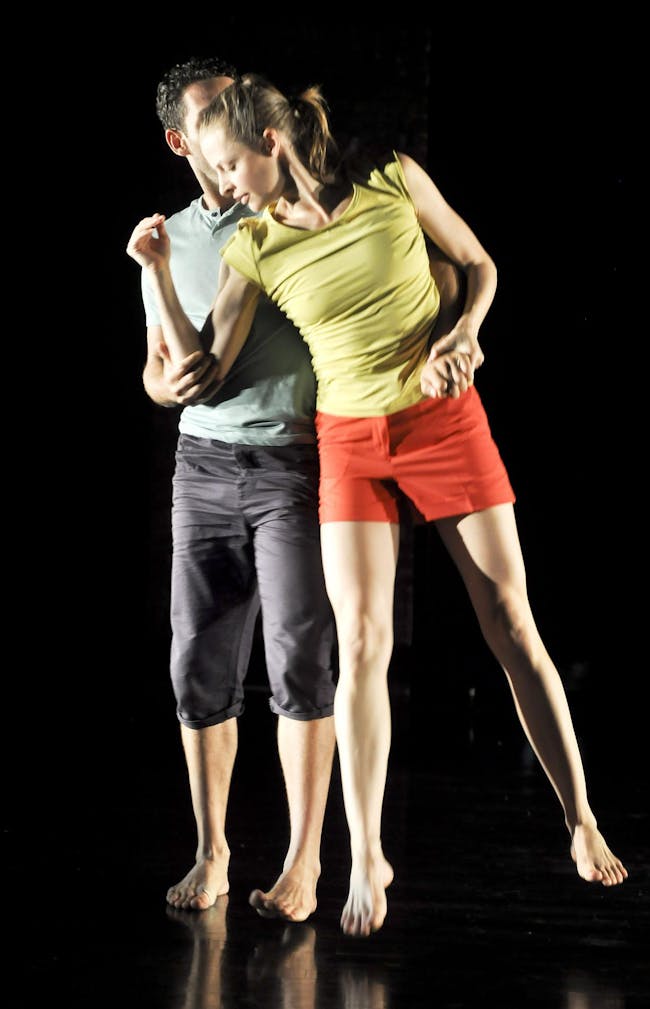 JCTC Voices International Theatre Festival
Fitting Rooms by Denisa Musilova (Czech Republic)
Jersey City Theater Center presents "Fitting Rooms" by Denisa Musilova as part of the 2020 Voices International Theatre Festival.
Denisa Musilova (Czech Republic) – "Fitting Rooms," conceived and choreographed by Denisa Musilova, with music by John Mosloskie. Performance dance.
Denisa Musilova a graduate of the Art History and Museum Professions at FIT is an award-winning artist, choreographer and a performer. She has collaborated with Pavel Zuštiak, Deganit Shemy, Bill Young & Colleen Thomas, LEIMAY, Tami Stronach, Mark DeChiazza, Miřenka Čechová, Netta Yerushalmy and Lindsey Dietz Marchant, among others.
Denisa has choreographed Amy Beth Kirsten's "Quixote," commissioned by Peak Performances at MSU, and "Savior" for the Chicago Symphony Orchestra. She also staged multiple plays for the Horácké Theater Jihlava, created a new work for Susan Marshall's "Prototypes," collaborated on a new choreography for DEKKADANCERS, Tantehorse and Theater Bílá Holubice, and most recently performed at Robert Wilson's Watermill Gala 2019.
Denisa's authorial works have been co-produced and presented at the NY Butoh Festival, SOAK Festival, Czech Center in New York, 92 Street Y, LATEA Theater, Triskelion Arts, La MaMa, New Dance Alliance, Next@Graham, Venuše ve Švehlovce Theater and Theater Akropolis Prague.
FITTING ROOMS is based on Lacan's mirror theory and looks at how the act of viewing one's own image brings an understanding of identity both distinct from others and yet dependent on the images of others in determining itself.