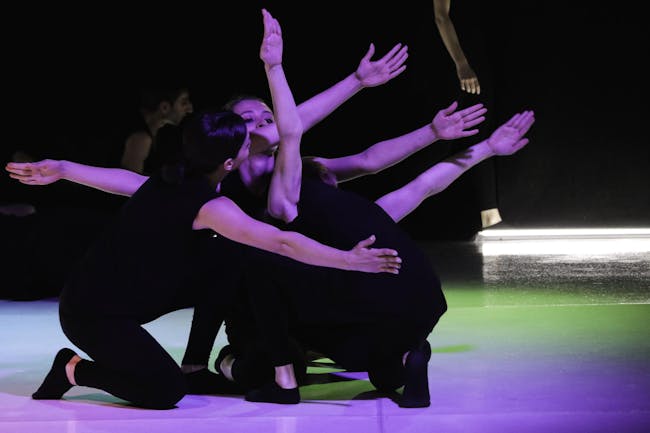 JCTC Voices International Theatre Festival
LaVieEnRose/OtherDances by NCA-Small Theater (Armenia)
JCTC presents "LaVieEnRose/OtherDances" by NCA-Small Theater as part of the 2020 Voices International Theatre Festival.
Vahan Badalyan (Artistic Director of the Company/Director of the piece)
Synopsis:
"LaVieEnRose/OtherDances" is a playful and intimate dance piece that builds on an exploration of the dancers' personalities and thoughts. It's about the idea of "being different".
The play is performed by the first inclusive dance group in Armenia where artists with and without disabilities playfully interrogating on their identities and probe the audience to think beyond surface appearances.
Idea, concept and staging: Vahan Badalyan
Lights: Andrey Gubanov(UK)
Video: Albert Movsesyan
Scenography: Vahan Badalyan
Interpreters: Manuk Saghatelyan, Ashot Marabyan, Anush Smbatyan, Narek Minassian, Tamara Aydinyan, Christina Danielyan, Mher Zalinyan, Mariam Artenyan, Luska Davtyan.
Language: Armenian with English subtitles
Technical Support: Aram Khloyan
History of the piece:
March, 2018 – Premiere
October, 2018- HIGHFEST International Performing Arts Festival
Company biog:
NCA.SMALL THEATRE is one of the youngest and most innovative theatrical companies in Armenia. The theatre company was founded by Vahan Badalyan about 20 years ago as a drama-studio. The mission then and now is to produce independent, creative work, and to serve as a platform to provide various educational programs for youth interested in exploring the theatrical arts.
Since its foundation, NCA.SMALL THEATRE's artists have remained committed to presenting unique works that celebrate the power of human imagination and the far reaching influence of theatrical art on life.