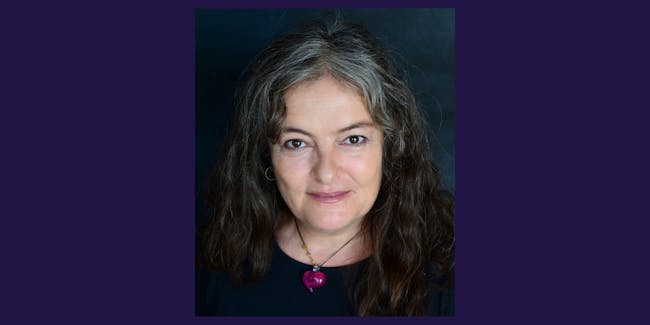 JCTC Voices International Theatre Festival
Lost Property by Megan Furniss (South Africa)
Jersey City Theater Center presents "Lost Property" by Megan Furniss as part of the 2020 Voices International Theatre Festival.
"Lost Property" by Megan Furniss (South Africa). Drama.
In English. Virtual Reading.
Lost Property is a short, one act play set in Woodstock, a suburb of Cape Town, South Africa. Fay, a white, middle aged woman is losing her grip on her marriage, and her home. When Sam, a 'coloured' (in South Africa this is a separate racial profile, and a stark reminder of the legacy of Apartheid) handyman, comes to fix up the house before it is put on the market,the divide between everybody is exposed.
Lost Property is a contemporary look at a South Africa 25 years after the declaration of democracy, and how little has shifted in the minds, hearts and situations of its deeply divided population. Communities are still separated by race, geographic isolation, the worst economic inequality in the world, crime, and ignorance. The tiny, but powerful white population has still not shifted its position; no reparations have been made, no redistribution of wealth, not even acknowledging past crimes against humanity.
Lost Property explores the themes of gentrification, the scars of Apartheid, the ghosts of the past, our relationship to property and things, and how even though we speak to each other, our polarised worlds ensure we don't understand each other.
A note about language:
In South Africa, and in Cape Town in particular, because of the history of Colonialism, slavery, and then Apartheid, the term coloured refers to a separate, self-identified race. Historically, Indonesian and Malay slaves, the local Koi San hunter gatherers and even local black people were mixed into the pot to create 'coloured' people. Being coloured in South Africa meant being a completely separate race, in between white and black. It was part of Apartheid law, and because of 'separate development' where cross colour relationships were against the law it was entrenched. Coloured people in South Africa speak mainly Afrikaans, are either Christian or Muslim, and have a proud cultural heritage separate from black and white culture. It's complicated. It is important to know that in South Africa being called coloured is a real thing, not a slur.
Cast: Megan Furniss (Fay), Zane Gillion (Sam) and Gys de Villiers (Stage directions)