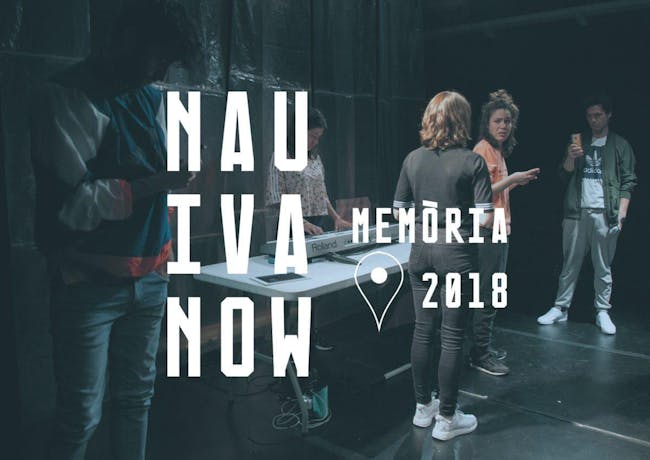 Jersey City Theater Center presents Nau Ivanow as part of the 2020 Voices International Theatre Festival.
Nau Ivanow is a project of the Sagrera Foundation, and a partner-resident company of JCTC.
Nau Ivanow's mission is to facilitate the creation, mobility and internationalization of projects, as well as the training of cultural professionals, especially those in emerging performing arts companies or collectives.
Vision
We want to be an international reference in professionalization, mobility and artist in residence programs, while helping to dignify the stage industry. We also want become a space where communities from all over the territory can coexist with the performing arts companies and can be part of the creative processes too.
We assist creation!
Every project taking place at Nau Ivanow is de ned by the following three main areas and a common denominator: the internationalization, that is generally present in all of them transversally.
Creation. We offer coverage in all the stages
of the creative process, from the initial idea and development to its completion. The company has the possibility of joining at any time and make use of the services for one or several phases of its process. Assistance. Essential for companies to grow and release their work. Listening, advising and giving answers is very necessary in any artistic process.
Territory. We generate an open space where communities can experience the creative processes. Through participation, we establish a direct dialogue with the companies that make the audience and
the project itself grow. This coexistence should generate an impulse to promote critical and cohesive societies.
Goals
- Become a place where performing arts companies can grow and make their work known, promoting mobility and project internationalization.
- Assist those companies and collectives and provide them with tools for their professional growth, pursuing the dignification of the performing arts and their agents.
- Become an open space where communities can experience the creative processes, where they can participate of them and establish a direct dialogue with companies.
Venue Information: