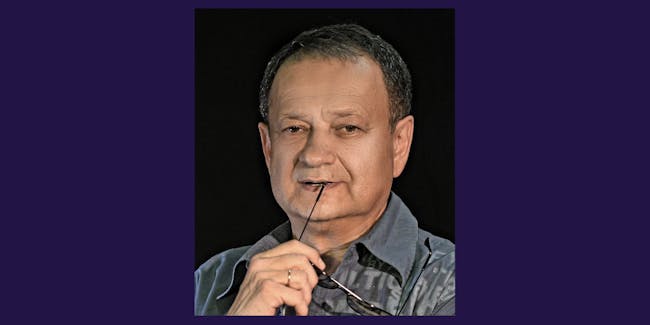 Jersey City Theater Center presents "Myth" by Matara, as part of the 2020 Voices International Theatre Festival.
Matara (Israel) – "Myth", a play by Iddo Netanyahu. An examination of the ever-existing conflict between society's self-declared elites and its populace. Classic chamber format drama.
Synopsis
Three characters are in the play – the widow of Arik Feinstein, a biologist who discovered in the jungles of South America how to stop a deadly epidemic at the cost of his own life, turning into a mythic figure in Israel; and two journalists, an elderly and a young one. Both journalists are convinced that Arik is a false hero whose fame has been artificially propped up by his wife. Our interpretation adds two more "characters" - the media, entering the stage through a large television screen, and the late hero himself, through his letters from the jungles. Thus, the piece, which takes place in a single room of the rural house of Ruti Feinstein, turns into polyphonic action spanning countries and continents. This screen and the tree, woven into the scenic space of the stage, symbolize our past and present, our roots and traditions, and our openness and insecurity in the face of such a changing new world.
By genre, our performance is in chamber format. The duration of the performance is approximately 100 minutes without intermission.
The performance is designed for audiences of all ages. It raises topical issues that are relevant not only for an Israeli audience but for people everywhere.
Today's societal truth is the underlying theme of Myth. To what extent does society rely on myth for its existence? To what degree is this myth true? Does such truth even exist? And if it does, is it important to know it? These are the issues being discussed by the three characters living in Israel of 2020.
About The Municipal Theater "Matara"
The Municipal Theater "Matara" ("Target" - Hebrew) was founded in 2004 on the basis of a theater studio in the city of Ariel (Israel). The collective chose the name "Matara", because for them the development and dissemination of theatrical art is a goal, not a means of subsistence.
In 2011 the theater became a laureate of the International Theater Festival in St. Petersburg, in 2014 it won a prize at the International Festival in Smolensk, in 2017 it became a diploma winner of the International Theater Festival "OKNA" in Novokuznetsk, in 2018 a diploma winner of the International Theater Festival "Art Okraina" in St. -Petersburg and also took part in the prestigious international festival in Akko.