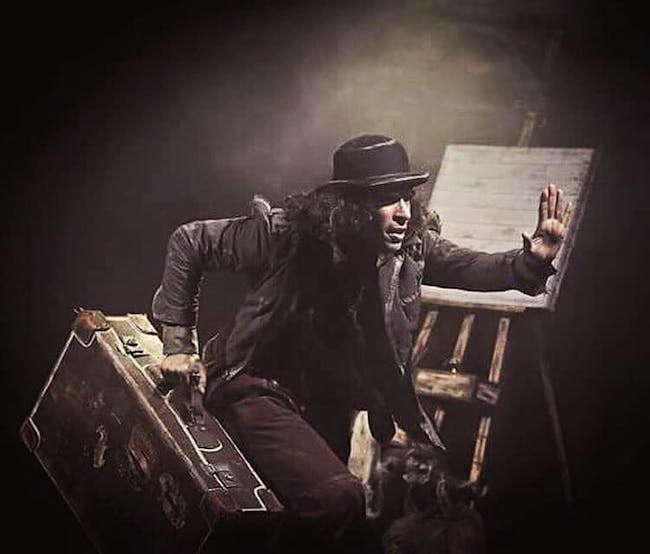 JCTC Voices International Theatre Festival
The Legend of the Faun & the Journey by Los Escultores del Aire (Spain)
JCTC presents "The Legend of The Faun & The Journey " by Los Escultores del Aire as part of the 2020 Voices International Theatre Festival.
THE LEGEND OF THE FAUN & THE JOURNEY by Los Escultores del Aire (The Sculptors of the Air), developed and performes by Mai Rojas is an international company based in Barcelona specializing in the production of professional shows of physical theatre. More specifically, using the language of Corporeal Mime as the basis for creation, they explore the infinite possibilities of cross-pollinating this with other theatrical arts such as circus, dance and object manipulation.
The exceptional work of the company has toured around the world on various occasions and their shows have been seen in around thirty cities in Spain, the United Kingdom, Germany, United States, Cabo Verde, Macedonia, Poland, Morocco, Andorra, Portugal, Colombia, Puerto Rico and Costa Rica. The company has also been able to work with organizations of the prestige of Cirque du Soleil due to our adaptability and technical excellence.