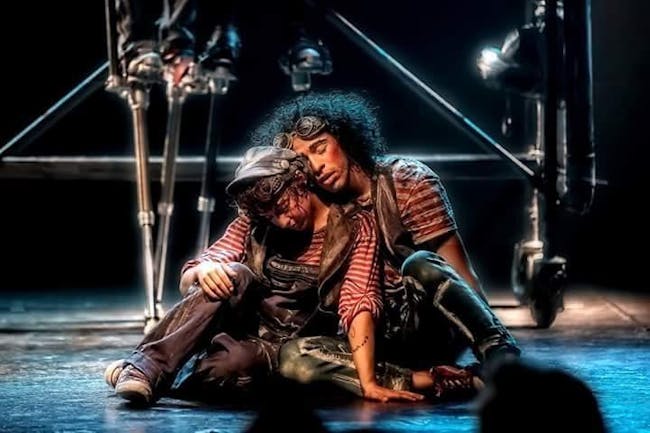 JCTC Voices International Theatre Festival
Turberias by Los Escultores del Aire (Spain, Catalonia)
Jersey City Theater Center presents "Turberias" by Los Escultores del Aire as part of the 2020 Voices International Theatre Festival.
Los Escultores del Aire (Spain, Catalonia) – "Turberias" conceived and directed by artistic director Mai Rojas Mixed media performance including mime, circus arts, dance and music.
Los Escultores del Aire productions incorporate physical theatre, dance and live music. The company, which has toured Spain, the United Kingdom, Germany, Macedonia, Poland, Sweden, Morocco, Colombia, Puerto Rico and Costa Rica, has earned an international reputation for using Corporeal Mime then adding such theatrical devices as circus spectacles, dance and movement and object manipulation.
Venue Information: