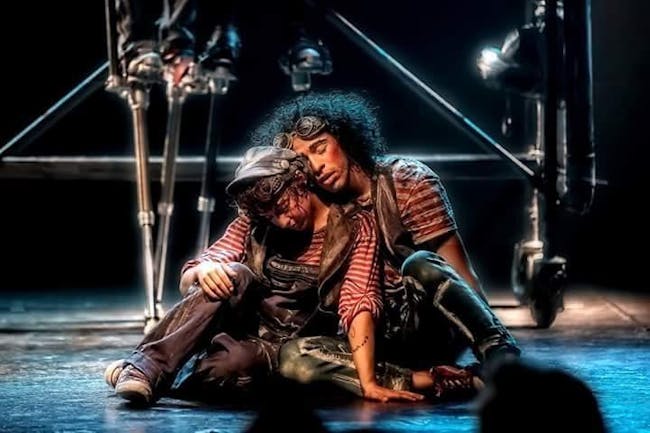 JCTC Voices International Theatre Festival
Turberias by Los Escultores del Aire (Spain, Catalonia)
Jersey City Theater Center presents "Turberias" by Los Escultores del Aire as part of the 2020 Voices International Theatre Festival.
TUBERIAS
Four eccentric characters, so different from each other, have an important mission: to find the liquid treasure called WATER, in a world where it has ceased to exist a long time ago.
For that, they must start an adventure together. Following the directions of a ancient map found in the desert, they must build a pipe structure where the precious liquid will sprout.
Is it true the legend of a transparent liquid which the old historians speak of?
A shower of tubes, ropes and lost nuts will trigger a number of situations, as dreamlike as absurd, in a time where helping each other is the only option in sight.