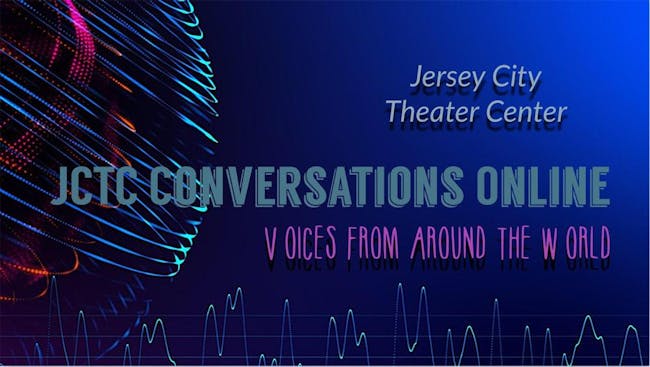 Presented by Jersey City Theater Center
Voices From Around The World: Strength
Merseles Studios
Join us for an on-going weekly online series with the theme Strength
We may all be living under quarantine conditions, but isolation does not necessarily mean you're alone. Jersey City Theater Center (JCTC) has launched online programming to keep artists, audiences and communities connected through the arts.
This new weekly online series links artists from the Jersey City community together with artists from around the world for an interactive experience featuring performances, interviews & discussion.
Episode 6: STRENGTH
LINEUP:
Megha Sood, Poet (India / USA)
Jadranka Vrsalovic-Carevic, Head of Office, Institut Ramon Llull, Catalan Language and Culture
AmeriAfrica: Àfrica Llorens Catalan artist & Amer Kabbani Catalan artist, Circus (Catalan company, Barcelona)
Kamchàtka Street Theatre Company, Catalan Company, Theatre (Catalan company, Barcelona)
Pavement Dance with Christopher Kinsey & Maggie Costales, Dance (USA)
Vikram Lyengar, Dance & Theatre (India)
Ingrid Griffith, Theatre (Guyana / USA)
Ayako Takahashi, Ayalis In Motion, Dance (Japan)
This event will be held online on Zoom. Those who RSVP here will receive a meeting ID and password to join this event in real time.